The evolution of Man's hairstyles has been a brief, yet bumpy ride. From the come-over to the Bieber flick, it seems that men across the world have finally nailed it this time. Introducing...
The Man Bun.
Originating from the
'Messy Bun'
, and ancient and sacred hairstyle that only the best of women can pull off, the Man Bun was first seen being flaunted by surfers across the globe. This messy up-do has been pulled off by some of the most talented (and handsome) celebrities in the world. But
who
has made the cut?
This week, we have had the pleasure of seeking out the Top 10 celebrity man buns of 2014.
And the nominees are...
Man Bun No.10- Chris Hemsworth

Now while we can all agree that the middle Hemsworth brother is one of the best looking men of all time, there's something about this hair-do that takes away the 'Thor-Factor'.
We'd like to see C-Hem's shaking it all out.
Man Bun No.9- Brad Pitt
This man knows how to work any hairstyle. There is something irresistibly charming about Brad's 'down low' man bun. Bring back the goatee!
Man Bun No.8- Harry Styles
Lord knows this boy's hair has a plan for world domination, but Harry's latest do' hasn't got us convinced. We prefer Harry with his curl's maintained.
Man Bun No.7- Jared Leto

Hipster-chic. Some how J-Leto manages to effortlessly pull of the best of both worlds. Dressed in a tux, while sporting the notoriously messy man bun, slicked back. Genius.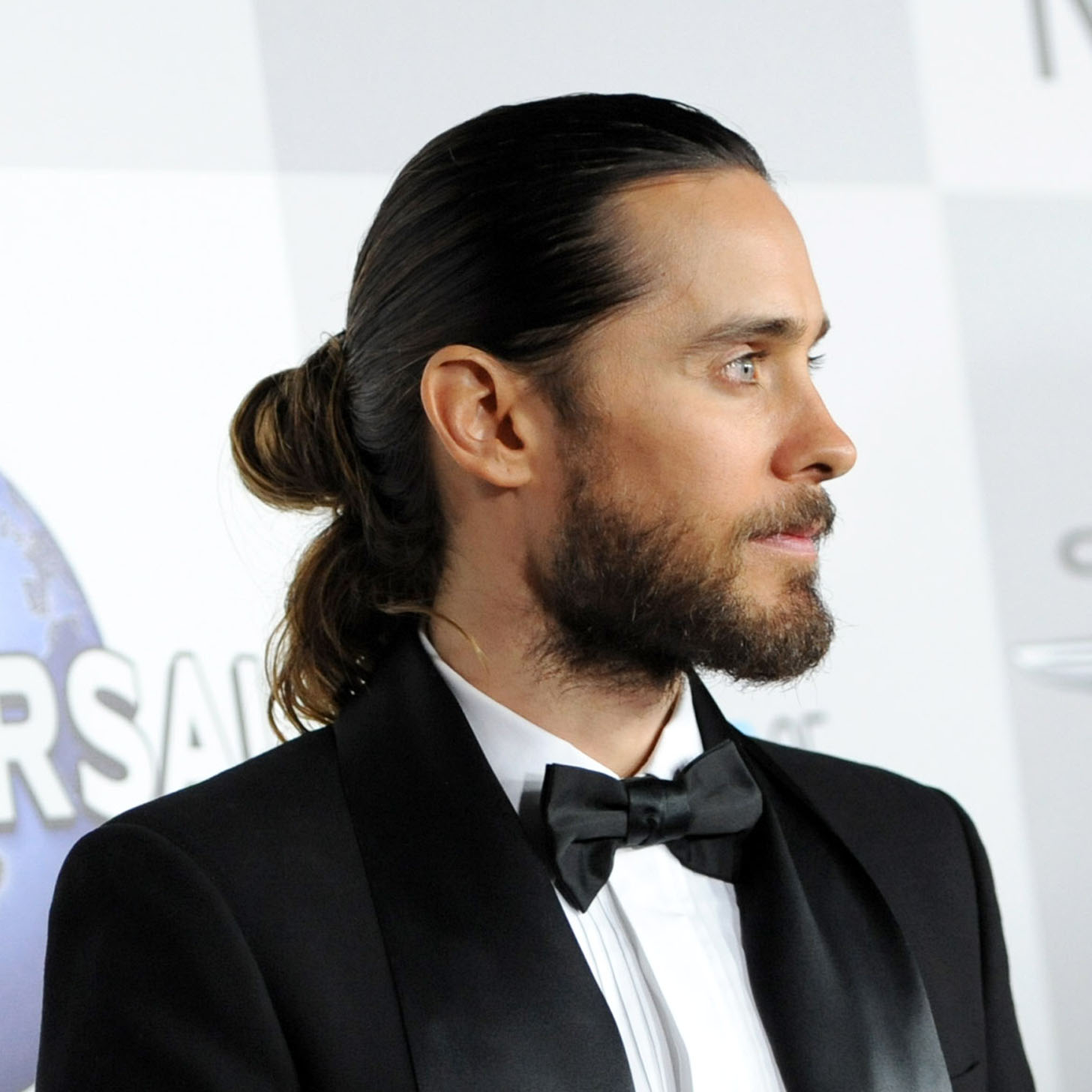 Man Bun No.6- Zayn Malik

We'll admit that the Bradford Bad Boy technically doesn't count due to his lack of 'man bun'. But there's no denying that Zayn's precious pony tail is a strong contender of the group. Bun or no bun, Zayn Malik will always be in our good books.
Man Bun No.5- Leonardo Dicaprio
No explanation needed, just look. Admire.
Man Bun No.4- David Beckham

While this man bun was not flaunted in 2014, it's obvious to all of us that Becks' is perhaps the only man alive to look good while sweating. That of course has nothing to do with the man bun...nothing.
Man Bun No.3- Russell Brand
As if we weren't all ready in awe of this man's existence. With an already rugged look, Brand's man bun is the definition of perfection. Need we say more?
Man Bun No.2- Orlando Bloom
If you need a moment to take this all in, be our guest. Introducing, Orlando Bloom in: The Man Bun from Heaven. We just simply can't take our eyes of it- or him! God bless you, Mr. Bloom [swoon].
Man Bun No.1- Jake Gyllenhaal
We're weak at the knees. Jake with a beard, Jake without a beard. Jake with a bun, Jake without a bun. You just can't take your eyes of him. He is quite possibly the sexiest man alive, and the man bun is just an added feature! We just can't get enough.
Who's in your top 10? Let us know below...